FaceMoo?
Recently I stumbled upon an interesting offer by Moo in collaboration with Facebook. They were offering a pack of absolutely free Moo Facebook cards (at the time of writing this the offer still stood) based on your Facebook Timeline Cover picture. The aim of this campaign is obvious so I won't go into that any deeper. But the offer was interesting for me nevertheless. I was always interested what the quality of those Moo Cards is like with all that buzz about Moo. Join me after the break if you want to know too.
Well, today I received my pack of 50 free Moo Facebook cards and I must say that I was a bit disappointed at first. The print quality wasn't all that good to be honest. But after a brief thought I realized several things. The first point being this was done free of charge. No postage (today my girlfriend tried to order the cards and was charged the postage to Slovenia [EU]), no packaging or any other fees. Free to the bone. Can't complaint when it's free right? Well … Getting free stuff is really cool but that doesn't mean that I shouldn't be properly done – after all it's bad advertising both for Moo and Facebook. So this is minus one point for both from me. While this may be the reason for a bit lower quality I wasn't totally sure it was the sole reason. For that I blame Facebook.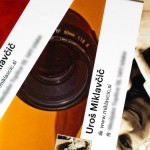 Ever since I can remember Facebook has been making a massacre of the images I uploaded. The reason is purely economic – up the compression of images, discard color profiles and you get smaller file sizes. Smaller file sizes mean shorter load times and shorter load times mean less stress to the server and happier users. Well count me out. I upload images that I am proud of. Good images that took time and skill to make and I don't want someone to just stomp on them. So, when you have shoddy images to begin with you get bad prints. Minus one for Facebook, again.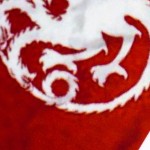 Taking that into consideration the prints are about as good as they could be, given the circumstances. I guess I'll have to order some more cards with my own designs to make sure what tha quality is really like. And then the glovees will be off.